View All PMA Sponsors
Kit Hire / Crew and Drone (North)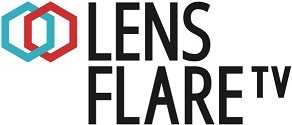 We are an independent broadcast equipment rental and crewing company based at MediaCity UK in Manchester. Supplying cameras, lenses, lighting, grip and sound to broadcast and commercial productions. We're proud to have facilitated the kit, crew and workflow on some of the UK's biggest shows.
Lens Flare TV is owned and run by two working cameramen so we don't just sit behind a desk and hire out kit. No one wants to be let down by their kit - this means that all of the equipment that we provide is exactly as we would want it: clean, reliable, and in great condition.
Whether it's a series kit hire, single camera crew, full-blown multi-camera rig or just a query about whether a piece of kit is right for your production, feel free to give us a call.
Recent Work:
I'm a Celebrity 2020 (ITV) | The Baby Club (Cbeebies) | The Great Pottery Throw-Down 2021 (Channel 4) | The Voice 2021 (ITV) | The Story of SM:TV Live (ITV) | Sport Relief 2020 (BBC) | Olivia Meets Her Match (ITV2) | Saturday Night Takeaway (ITV) | The Yorkshire Vet (Channel 5) | Alton Towers: A Rollercoaster Year (Channel 4) | The Big Night In (BBC)
General kit hire and crew enquiries
Tel: 0161 425 0071
[email protected]
Company directors / DOP
Projects & long-term hires
[email protected]
[email protected]
Drone Services
[email protected]
[email protected]
[email protected]