View All PMA Sponsors
Freight Forwarding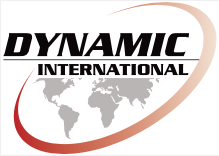 "Dynamic International. World Class Freight Management for the Film Industry "
On Location in Control
When it comes to overseas location filming, choosing the right transport management service is essential. You need to know you're dealing with a specialised, established company with a track record of successful projects from million dollar blockbusters to tightly budgeted commercials.
Our focus is working as a team with the Production Manager to make sure all the logistics run like clockwork, on time and on budget. From initial strategy meetings to radical and inventive solutions where necessary Dynamic International is as immersed in the culture of film-making as you are. It's a total service that brings structure and certainty to the often unpredictable business of overseas location filming.
Contact Us Now - we can help
Call us on 01753 682222
or email with an outline of your requirements to [email protected]