View All PMA Sponsors
Health & Safety Advisors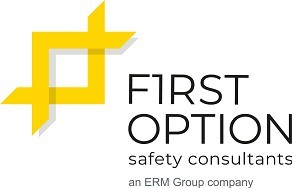 First Option Safety Group is the leading provider of safety advice, support, training and equipment to the media and entertainment sector.
We specialise in TV and film production from the biggest dramas and action films through studio entertainment and factual programmes to remote and extreme locations.
We support live events like premieres, festivals and sports, and venues from theatres to the Royal Opera House.We provide safety, fire and medical cover, can oversee construction, rigging, stunts and special effects, crowd management and we vet contractors and work with third parties on your behalf.
We have specialists in extreme and remote locations and security experts to support working in hostile environments or on high risk productions.
We provide training in all aspects of safety from the safe management of production and events through first aid, fire training and working in hostile environments. And we have a fully stocked equipment store to supply all your safety equipment needs for sale or hire at short notice to any location.
Above all we want to help you achieve your creative goals and we work with you to make it happen.
Contact: Paul Greeves
Email: [email protected]
Website: www.firstoption.group