Teri Samson
Prod Exec / Line Producer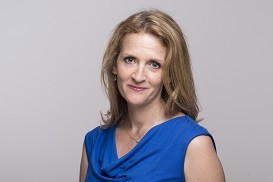 About me: Experienced, versatile Prod Exec/Line Producer who has worked on a diverse range of Bafta nominated and winning programmes for major tv production companies & broadcasters. Applies a positive attitude to problem solving and resourcefully manages budgets, teams and technical requirements from inception to delivery, to meet the creative demands of the production and consistently delivers projects on time and on budget.

Iím equally comfortable handling new productions or providing a fresh approach to an existing series. I adopt a flexible approach and relish resolving new challenges whatever the subject matter or size of the budget. Iím also passionate about bringing out the best in the team to help ensure the smooth running of the production.

I specialise in multi-camera studio/outside broadcasts / location filming with a versatile background in factual entertainment, comedy, comedy drama, drama-docs, childrenís, music, arts, documentary, obs doc, magazine. Covid 19 location filming UK & USA experience x 3 productions from 2020 to present.

Iím always open to a conversation and also available for consultancy, budgets, schedules and able to WFH and office.

This is a selection of my credits and a full CV is available on request.
Genre: Childrens, Comedy, Documentary, Drama Documentary, Factual Entertainment, Magazine Programmes, Multi camera Studio, Observational Documentary, Outside Broadcasts
Additional skills: 4K, Archive, CGI Video FX, File Based Formats, Health And Safety, Negotiating a contract with a broadcaster
Other skills: Company management experience including accounts, setting up new offices and in-house post production facilities.
SVOD / Drama / Unscripted
Development planning & budgeting
4K productions
PMI & Xero accounts
MS Office 365 Teams
1st Option Covid Supervisor Cert 2021
Overseas experience in: Argentina, France, Ireland, Philippines, Spain, Thailand, United States of America.
Willing to be based in: Brighton / South, London / South East, south east/south west
Languages: Basic French, Good Spanish
Our Sponsors
The PMA is sponsored by a variety of companies in the film and television industry. We have a long-standing relationship with many of them dating back to the PMAís inception in 1991.
PMA members benefit from the information and services that our sponsors can provide, while sponsors gain access to the upper echelon of Production Managers in the UK who are major purchasers for the industry.
Become a sponsor
We only have one sponsor per area of business but occasionally opportunities to become a sponsor of the PMA do arise.
Sponsors get the chance to meet our members several times a year, host parties, explain their services and write for our magazine The Bottom Line.
For more information on sponsorship, please contact us.