Beverley Ward
Line Producer/Production Manager/Covid-19 Compliance Officer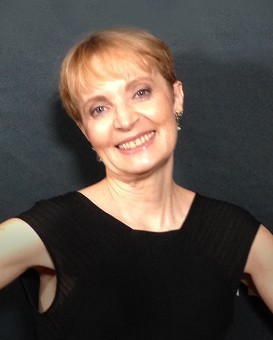 Email:
bdeliege@mac.com
Other:
http://www.imdb.com/name/nm0911402/
About me: Dear Sir/Madam,
I am currently working in Los Angeles . I have just wrapped on "GENERA+TION" for HBO Max and would be very interested in working with you.
While working on GENERA+TION I've also completed a course at UCLA David Geffen School of Medicine and taken the NREMT exam, to certify as an Emergency Medical Technician (EMT).
My goal is to integrate my Line Producing and Covid Compliance experience with additional medical knowledge and training to provide a wide-range of support on film and television productions. As a Covid-19 Compliance Supervisor (HSS), and line producer, I know how a set runs, manage a budget and know what to watch for in order to take preemptive action. As with production, prep is all-important as is earning the crews trust, so they understand that you are there to advocate for their health and safety along with the cast, and company alike.
Above and beyond taking the required production health and safety training needed to produce shows that contain dangerous stunt work, I'm certified as a Covid-19 Compliance Officer with 'Health Education Services'. I have studied contact tracing and metric courses from 'Johns Hopkins University', and taken other relevant courses with the CDC, OSHA and WHO etc.
I am current on international protocols and trained as a Supervisor with 'First Option'. As I have a dual citizenship with the United States and the United Kingdom, it behooves me to remain current for protocols on both sides of the Atlantic.
My production skill set: I have extensive experience line producing and production supervising complex shows. I create and work with budgets and cash flow and have a wide variety of responsibilities. Working and communicating with network executives, talent, crew and staff. Scheduling the production from prep to deliverables. Overseeing logistics, and multi-tasking. Negotiating with vendors and third-party contractors. Managing insurance, compliance, and safety issues alongside legal and business affairs. I enjoy problem solving and thrive in fast-paced environments.
I look forward to the opportunity to talk further.
Beverley


17 years experience.
Genre: Corporate, Documentary, Drama, Drama Documentary, Dramality, Factual Entertainment, Feature Films, Magazine Programmes, Multi camera Studio, Natural History, Observational Documentary, Online Content, Reality
Additional skills: 16mm or 35mm, 4K, Covid Supervisor, EP Budgeting, File Based Formats, First Aid, Health And Safety, Negotiating a contract with a broadcaster, Underwater Filming
Other skills: I am a British National with a dual citizenship with the US and UK and live and work in both the US and the UK. I have hands on experience working with US Broadcasters. I have recently certified as an Emergency Medical Technician (EMT).
I'm a member and former director of the British Academy of Film and Television Arts, Los Angeles (BAFTA LA) and a member of the Producers Guild of America (PGA) in the US, the Production Managers Association (PMA) and The Production Guild (PG) in the UK.
Overseas experience in: China, United Kingdom, United States of America.
Willing to be based in: Will consider any base, United States/Europe
Languages: Fluent English, Conversational French
---
Credits
GENERA+ION
Production company: North Center Productions, Inc; On-screen credit: CCS; Programme type: Drama; Broadcaster: HBO MAX.
Covid-19 Compliance Supervisor – Responsibilities: compliance, prep and implementation both on-set and locations, for a crew and cast of approx. 200. The management of Covid-19 compliance procedures for all positive cases and close contacts. The supervision and communication with all cases from initial notifications and contact tracing, through their isolation/quarantine to pass-card reentry and testing cadence. The oversight of staffing and management of testing personnel, EOA's, RN's, LVN's and admins at two sites. One team stationary, and one traveling daily to location. The forecasting , use of and the keeping of inventory of all PCR's, PCR Rapid test kits and Abbott machines. The Covid-19 point person for production, cast and testing staff. The coordination and transition mid-production of testing from the laboratory, LabCorp, to a new laboratory, Atlas. The monitoring of protocol changes from HBO Max, Warner Media, LHI, CDC, industry and state.
---
When Boris met Jennifer
Production company: Turquoise TV; On-screen credit: Production Manager; Programme type: Current Affairs, Factual Entertainment; Broadcaster: ITV Exposure.
When Boris Met Jennifer, Factual, award winning journalist John Ware speaks to Jennifer Arcuri, the woman at the center of a controversy over Boris Johnson's time as Major of London. I advised the London office and set up, crewed and managed the Los Angeles portion of the key interview for Turquoise TV and ITV Exposure in advance of the creative traveling out from London. Because of the sensitivity of the subject of the interview, the shoot and all pre-production had strict communication protocols put in place.
---
Falling
Production company: Zephyr Films, Scythia Films, Baral Waley Productions; On-screen credit: Production Supervisor; Programme type: Feature Films; Broadcaster: TBD.
Theatrical Motion Picture starring Viggo Mortensen, Lance Henriksen, Terry Chen and Laura Linney. An intimate drama about a son's relationship with his ageing father. In order to satisfy the requirements of the international co-production, I sourced and hired a union crew that was local to LA, were European and/or Canadian Nationals, with the eligibility to work in the US. Supported both UPM and Producers. Shot on location in Toronto and Los Angeles. UPM - Philip Waley. Director - Viggo Mortensen.
---
Turn Ben Stein On
Production company: Ben Stein Productions; On-screen credit: Producer & Associate Producer; Programme type: Comedy, Current Affairs, Multi camera Studio; Broadcaster: Comedy Central/Viacom Media Networks.
Episodic talk show hosted by Ben Stein with celebrity guests. i.e. Carl Reiner and Alexander Payne etc, etc. Shot at the Hollywood Center Studios in Los Angeles. A Multi-camera shoot. One of the mainstays of the show was Stein's dog - Puppy Puppy. Always a production challenge as Ben allowed him free run of the set during shoot.
---
Vision Video
Production company: CMS Communications, Intl.; On-screen credit: Line Producer - no air; Programme type: Corporate, Multi Media Productions; Broadcaster: Varian.
Produced Branded content for Varian Medical Systems. These videos were distributed digitally and presented in a large industrial exhibition. Green-screen shoot with live action.
---
Various Projects - Listed below
Production company: Herzog & Company; On-screen credit: Line Producer; Programme type: Documentary, Factual Entertainment, Observational Documentary; Broadcaster: Various - Esquire TV, CNN/Playtone.
The Agent - an observational documentary following football agents. The Seventies - an archival retrospective with original content for HBO and Playtone, Inc. The Lost Ships of Pearl Harbor (development) - shot on location in Hawaii. Concert for Valour - we produced the background packages on the featured Veterans. Presented as a live multi-camera special in Washington DC for CNN and Playtone. El Monstruo (development) - prep for a location shoot in Cuba.
---
Dr. Jeff Rocky Mountain Vet
Production company: Double Act TV; On-screen credit: Production Consultant - non air; Programme type: Observational Documentary; Broadcaster: Animal Planet.
Consulted for the Head of Production on U.S. financials, tax and payroll protocols.
---
BeLIEve
Production company: Angel Productions WorldWide, Inc.; On-screen credit: Line Producer/Executive in Charge; Programme type: Documentary, Drama, Dramality, Light Entertainment, Observational Documentary; Broadcaster: Spike TV/Viacom Media Networks.
Criss Angel shows the creative process behind his illusions, always dangerous, from conception to execution. For this series I had to manage the staging of large stunts that were dangerous, and street magic performed by Criss in front of large crowds. Prep and safety was all important. One such stunt had Mr. Angel climbing up the side of the Luxor Hotel at night. A multi-camera shoot and with helicopter. The series was shot on location in and around Las Vegas. I previously line produced two similarly structured series titled 'MindFreak' with the same celebrity.
---
Hitchcock
Production company: Montecito Picture Company; On-screen credit: Production Supervisor; Programme type: Feature Films; Broadcaster: Fox Searchlight Pictures.
Feature film staring Dame Helen Mirren and Sir Anthony Hopkins. We shot this film in Los Angeles at the Red Studios and on location in and around LA. I worked directly with the Line Producer - Richard Middleton and hence worked in a variety of production areas.
---
Development
Production company: Keo Films Ltd.; On-screen credit: Budgeting Line Producer; Programme type: Observational Documentary; Broadcaster: US Broadcaster.
High-End Observational Documentary with website elements For a major US broadcaster. International locations, UK budget with US $ conversion and integrated American production protocols (6 x 60 min Eps.).
---
The Cromarties
Production company: Wilshire Studios; On-screen credit: Line Producer; Programme type: Documentary, Observational Documentary, Reality; Broadcaster: USA Network.
The Cromarties is a comedic half-hour docu-series that follows former NFL all-star Antonio Cromartie and his wife Terricka, as they take on the everyday challenges of raising a blended family of five children. We filmed the birth of the 6th! Shot on location in New Jersey
---
Our Sponsors
The PMA is sponsored by a variety of companies in the film and television industry. We have a long-standing relationship with many of them dating back to the PMA's inception in 1991.
PMA members benefit from the information and services that our sponsors can provide, while sponsors gain access to the upper echelon of Production Managers in the UK who are major purchasers for the industry.
Become a sponsor
We only have one sponsor per area of business but occasionally opportunities to become a sponsor of the PMA do arise.
Sponsors get the chance to meet our members several times a year, host parties, explain their services and write for our magazine The Bottom Line.
For more information on sponsorship, please contact us.