Angela Pierce
Production Executive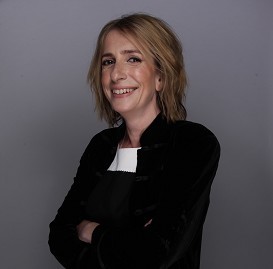 Mobile telephone:
07764 611 736
Email:
anjipierce@icloud.com
About me: Experienced Production Exec available for freelance budgeting and scheduling, or longer in-house contracts through to delivery. Has "form" across Formatted Factual, Specialist Factual, Current Affairs and Observational Documentary, including live, OB, location and studio.

In short, loves Factual and aims to help craft fine programmes to make the participants proud.
20 years experience.
Genre: Current Affairs, Documentary, Drama Documentary, Factual Entertainment, Multi camera Studio, Observational Documentary, Outside Broadcasts
Other skills: Has worked for a range of organisations, from large broadcasters to small indie companies.
Willing to be based in: Belfast, Birmingham / Midlands, Brighton / South, Bristol / South West, Edinburgh, Glasgow, Leeds / North, London / South East, Manchester / North West, Newcastle / North East, Will consider any base
Languages: Decent French, Basic Italian
Our Sponsors
The PMA is sponsored by a variety of companies in the film and television industry. We have a long-standing relationship with many of them dating back to the PMA's inception in 1991.
PMA members benefit from the information and services that our sponsors can provide, while sponsors gain access to the upper echelon of Production Managers in the UK who are major purchasers for the industry.
Become a sponsor
We only have one sponsor per area of business but occasionally opportunities to become a sponsor of the PMA do arise.
Sponsors get the chance to meet our members several times a year, host parties, explain their services and write for our magazine The Bottom Line.
For more information on sponsorship, please contact us.