Selina Kay
Production Manager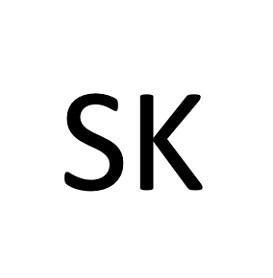 About me: Selina is a highly experienced freelance production manager who can work either from home or from the offices of an independent production company on a full-time or part-time basis. She has good and well established working relationships with programme finance at all of the UK broadcasters. She has a broad range of experience in all areas of production and budgeting, cost reporting, and negotiations with broadcasters and will take on any size of project. She has been production managing documentaries and current affairs programmes for over 15 years with numerous credits for BBC1, ITV, BBC2, Channel 4, Channel 5, SKY, National Geographic, and Discovery .
28 years experience.
Genre: Magazine Programmes
Additional skills: 16mm or 35mm
---
Credits
IN BRITAIN
LANDMARK FILMS for ITV Network Centre 12 one hour documentaries shot on Super 16 film and Digibeta about the strange and wonderful people in Britain. Titles include: The Unluckiest Faces in Britain, The Tartiest Men in Britain, The Angriest Men in Britain, The Tallest People in Britain and now even The Most Pampered Pets in Britain.
---
BEAUTY SCHOOL
LANDMARK FILMS for SKY ONE 10 part Docusoap. A year in the lifes of the young women enrolled in the largest and highly reputed Beauty Therapy School in the North.
---
CRIME SCENE ACADEMY
NAUTILUS FILMS for CHANNEL 5 6 part series documenting the training of crime scene investigators at the National Forensic Academy in Tennessee.
---
THE BUSINESS
EVANS WOOLFE for Channel 4 6 part schools series for Channel 4. A series profiling Yo Sushi and Truck Records as examples of how successful businesses run. Showing GSCE students alternative career paths.
---
HORIZON - LOST CIVILISATIONS OF THE AMAZON
DOX PRODUCTIONS for BBC1 Documentary exploring the lost tribes and civilisations of the Amazon.
---
STRANGE PETS / PET HATES CATS & DOGS
LANDMARK FILMS for BBC1 2 fun documentaries about our obsessional loves and hates of our pets.
---
EQUINOX - MAGNETIC FLIP
DOX PRODUCTIONS for Channel 4
---
DISPATCHES - CHANNEL FOUR
MISSION IMPOSSIBLE - CLARK THE HIDDEN KILLER - CLARK RUC - CLARK THE GREAT GULF CRISIS - CLARK UNDER THE HAMMER (SOTHEBYSII) - CLARK SALE OF THE CENTURY (SOTHEBYS) - CLARK
---
Our Sponsors
The PMA is sponsored by a variety of companies in the film and television industry. We have a long-standing relationship with many of them dating back to the PMA's inception in 1991.
PMA members benefit from the information and services that our sponsors can provide, while sponsors gain access to the upper echelon of Production Managers in the UK who are major purchasers for the industry.
Become a sponsor
We only have one sponsor per area of business but occasionally opportunities to become a sponsor of the PMA do arise.
Sponsors get the chance to meet our members several times a year, host parties, explain their services and write for our magazine The Bottom Line.
For more information on sponsorship, please contact us.