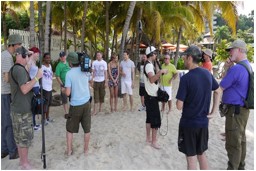 BRENDON'S MAGICAL MYSTERY TOUR
On location in Montego Bay, Jamaica. 12 Yard Productions for Channel 4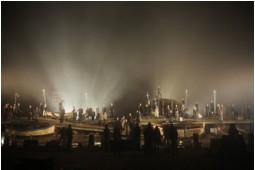 PETER GRIMES on Aldeburgh beach
Grimes on the Beach Film Ltd/MJW Prouductions/recentworks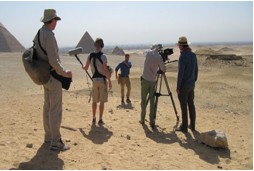 BIBLE HUNTERS
CTVC for Smithsonian Networks and BBC
The Production Managers Association (PMA) dates back to 1987, when a small group of freelance Production Managers started meeting informally but regularly to share their experiences and provide mutual support. In 1991 they formed the PMA and a year later, published a directory of its 43 members and the first edition of The Bottom Line Magazine. In the same year, the PMA launched its Availability List, which has become a vital tool for Producers and Production Companies looking for skilled Production Managers.
In 1997 the PMA website went live and within a year the Forum had been launched giving members an invaluable online networking facility from anywhere in the world. The Forum has proved to be hugely successful for the exchange of information and contacts between members.
Over 20 years later, the PMA is unstoppable. With an evergrowing membership and industry network it is the first port of call for anyone needing a Production Manager or Line Producer.
Committee Members
The PMA is run by an Executive Committee elected annually from within its membership.
CHAIR
Sue Davies
VICE-CHAIR
Julian Meers
SECRETARY
Susie Field
TREASURER
Caroline Fleming
COMMITTEE

Scott Barkwith
Margaret Bowling
Joan Cuffy
Caroline Daly
Katie Davies
Robert Ford
Jonni Javier
Helen Jackson
Peter Laskie
Karen May
Peter Miller
Simon Mills
Clare Walker