Libby Taylor
Production Manager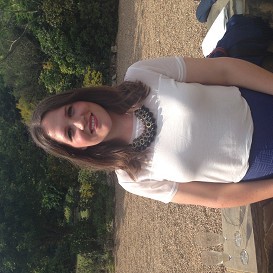 About me: I am experienced in the delivery of award-winning, complex projects across multiple broadcast platforms. An analytical thinker with excellent communication skills, who enjoys creative and constructive problem solving. I am a strong leader and value teamwork. I enjoy negotiating the best deals and developing my staff to get the best out of them. Creative and resilient, with excellent planning skills and attention to detail.
7 years experience.
Genre: Documentary, Drama, Drama Documentary, Factual Entertainment
Additional skills: 4K, Archive, File Based Formats, Underwater Filming
Willing to be based in: London / South East
Languages: English
---
Credits
Enslaved
Production company: Cornelia Street Productions Limited; On-screen credit: Production Manager; Programme type: Documentary, Drama Documentary; Broadcaster: Epix, CBC, Freemantle, BBC2.
This is the real story of 400 years of human trafficking from Africa to the New World, led by Hollywood icon and human rights activist, Samuel L. Jackson. Over 12 million Africans – men, women and children – were kidnapped and sold into slavery. At least 10% – 2 million people! – died en route to their new 'homes'. It's a story of brutality and inhumanity. It's also a story of resistance, accomplishment and hope. The series tracks the efforts of Diving with a Purpose (DWP), an offshoot of the National Association of Black Scuba Divers, as they put together a multi-racial group of men and women to search for and locate six slave ships that went down with their human cargo. These modern day adventures are just the starting point for stories of the ideology, economics and politics of slavery and of those who resisted and fought it. Enslaved is a Canada/UK co-production between Cornelia Street and Toronto-based Associated Producers. Simcha Jacobovici directs, Sarah Sapper, Ric Esther Bienstock and Felix Golubev produce, with executive producers Samuel L. Jackson, LaTanya Jackson, Eli Selden, Rob Lee, Simcha Jacobovici, Ric Esther Bienstock, Sarah Sapper and Yaron Niski. First broadcast on EPIX in the US from 14th September 2020. Since then the series has been sold to more than 130 countries and has aired on BBC2 in the UK, CBC (and CBC GEM) in Canada and will be airing across the world over the coming months. Check out our Instagram for transmission information.
---
Creative Brain
Production company: Blink Films; On-screen credit: Production Manager; Programme type: Documentary; Broadcaster: Netflix.
Neuroscientist David Eagleman taps into the creative process of various innovators while exploring brain-bending, risk-taking ways to spark creativity.
---
Monty Don's Paradise Gardens
Production company: Blink Films; On-screen credit: Production Manager; Programme type: Documentary; Broadcaster: All 3 Media / BBC.
Monty Don travels the Islamic world and beyond from Morocco to India in search of Paradise Gardens celebrated in the Koran and uncovers the influence they've had back home.
---
Decoding The Great Pyramid
Production company: Blink Films; On-screen credit: Production Manager; Programme type: Documentary; Broadcaster: NOVA / PBS.
The 6 million-ton Great Pyramid of Giza is the last surviving wonder of the ancient world. How did the Egyptians engineer the mighty pharaoh Khufu's tomb so precisely, with none of today's surveying and power tools? And who were the thousands of laborers who raised the stones? Were they slaves or volunteers, and how were they housed, fed, and organized? "Decoding the Great Pyramid" presents the latest evidence from groundbreaking archaeological research that has transformed our understanding of the ancient world's most ambitious engineering project, revealing a "lost city" and intimate details of the lives of the laborers and officials who toiled on the vast construction. Amazingly, French archaeologists recently found the logbook of a labor team that delivered limestone blocks to build the Great Pyramid, yielding crucial insights into the planning and logistics behind the operation. Beyond these construction secrets, "Decoding the Great Pyramid" traces how mobilizing the colossal labor and resources invested in the monument transformed ancient Egypt, uniting a nation behind the common goal of ensuring eternity for the pharaoh and continuing prosperity for everyone in this life and the next.
---
Our Sponsors
The PMA is sponsored by a variety of companies in the film and television industry. We have a long-standing relationship with many of them dating back to the PMA's inception in 1991.
PMA members benefit from the information and services that our sponsors can provide, while sponsors gain access to the upper echelon of Production Managers in the UK who are major purchasers for the industry.
Become a sponsor
We only have one sponsor per area of business but occasionally opportunities to become a sponsor of the PMA do arise.
Sponsors get the chance to meet our members several times a year, host parties, explain their services and write for our magazine The Bottom Line.
For more information on sponsorship, please contact us.