Bridget Toomey
Production Manager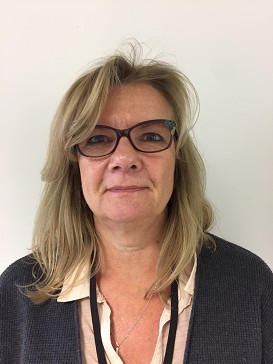 Mobile telephone:
07976 253 302
Email:
bcshaw@hotmail.com
About me: I have worked as an Operations/Production Manager for over 25 years covering a wide range of programming. More recently my work has led me more into Operations and Executive Assistant roles. I enjoy the aspects of recruitment and staff management, working with IT and also setting up new work stations for new arrivals. I have also worked on 2 office moves, 1 being for over 300 staff and the other for approx. 20 staff. I am happy working in large or smaller organisations and also happy with either 1:1 working relationships or working for more Directors and Executives. I have also worked for a digital sports production company. This gave me a great insight into new media, syndication and the benefits of working with a client to improve their profile on Social Media. I also have experience in reformatting videos from TV programme to publishing on social media.
I have experience in venue management and also wide experience in OB Management having worked on many sporting OB's from small to multi camera at major venues. I have also attended many site visits and site meetings to ensure that all parts of the production set up are clear with their involvement in the event.
I also have experience in studio shoots, highlights programming for major events and documentary programming.
My experience also includes working on digital short form/clips for internet release.
As a Production Manager I have extensive experience of budgeting and reconciling. I also have Health and Safety training together with first aid training. I am used to negotiating with sponsors re branding and setting up of mixed zones to suit both athletes, media and sponsors alike. I am also used to working with media on events and ensuring that media comply with broadcast guidelines set out by Host Broadcaster.
I consider myself highly motivated, well organised and experienced in a wide range of television disciplines, and now combining them with new media requirements, both worldwide and in the UK.
One of my main strengths is working closely with clients – initially to discuss projects and its viability together with our sales team. Budgeting presentation and continuing discussions throughout the project through to client delivery and further discussions for future business.
A strong team player with good interpersonal skills, thriving on a challenge.

25 years experience.
Genre: Corporate, Light Entertainment, Magazine Programmes, Multi camera Studio, News, Online Content, Outside Broadcasts, Sport
Additional skills: Archive, First Aid, Health And Safety, Negotiating a contract with a broadcaster
Other skills: I have completed Head of Production course at the NFTS. Experience in Social Media, OB's (large and small), fly away kits, Studio, Magazine programming and post production.
Overseas experience in: Worldwide.
---
Credits
Freelancing
Production company: Various ; On-screen credit: Production Manager; Programme type: Factual Entertainment, Magazine Programmes, Multi camera Studio, Multi Media Productions, Outside Broadcasts, Sport.
Freelancing in various production companies, including OBS, Eurosport, Discovery, Lagadere and Perform
---
ENGAGE SPORTS MEDIA LTD
Production company: Engage Sports Media; On-screen credit: SNR PRODUCTION MANAGER/OPERATIONS MANAGER; Programme type: Magazine Programmes, Multi Media Productions, Sport; Broadcaster: Various, Worldwide on all platforms.
Digital Sports Production Company. We specialise in working with clients to maximise their digital output on all media. We also make World Rugby a weekly magazine programme encompassing all things happening in the Rugby Union World.
---
IMG Media Ltd
Production company: IMG Media Ltd; On-screen credit: Production Manager; Programme type: Music, News, OB; Broadcaster: Various, worldwide inc DVD & Web.
2010 – Snr Production Manager for IMG working across various projects including BBC Football League show (live studio TX, Saturdays), working within development dept., budgeting and working with our inhouse distribution and client management teams. Total Rugby 2006 – 2009 – IRB's flagship magazine programme that brings rugby to the grass roots of all worldwide communities. Additional filming for IRB included Inductions into IRB Hall of Fame from Rugby School. Filming and organising ftp upload's of RWC Venue Announcements for 2015 and 2019 Rugby World Cup tournaments – live from Dublin. 2011 Rugby World Cup Draw – live OB from inside a rugby ball by Tower Bridge. IRB Awards 2008, 07, 06 – 6 Camera OB from various venues including Paris and Billingsgate, and Glasgow. Also producing vnr for ftp upload and 30' highlight programme of the Awards. Rugby World Cup 2007 – Daily & Weekly Highlights programming. DVD compilations, production contact for IRB on all aspects of rugby programming, including ELV's, 7's promotional video's for the Olympic bid, Spirit of Rugby DVD's. Keith Floyd – Rugby World Cup & France – 3 x 7' vinettes with Keith cooking in 3 venues in France, aided by top rugby stars.
---
WE ARE THE CHAMPIONS
TWI/ITV 8 Camera studio show from London Studios, celebrating the Rugby World Cup success
---
THE PROMS, BBC 4
BBC Classical Music/BBC 4 Annual Proms Season from Royal Albert Hall. 8 Camera OB - Live and pre recorded programmes.
---
ST PETERSBURG GALA CONCERT
BBC Classical Music Dept 10 Camera Hi Def OB from Mariisky Theatre. Gala Concert of Opera & Ballet celebrating 300 years of St Petersburg
---
MP3 TV/GAMER
TWI Network of the world Fully converged internet digital tv content service with 4 hour daily studio and 24 hours of streaming video content.
---
2 MEN IN A TRENCH
BBC 2 Optomen Television Series on Battlefield Archaeology, based in the UK 6 x 50 min programmes.
---
THE NAKED CHEF
BBC 2 Optomen Television 6 x 30 series Cookery series presented by Jamie Oliver.
---
Our Sponsors
The PMA is sponsored by a variety of companies in the film and television industry. We have a long-standing relationship with many of them dating back to the PMA's inception in 1991.
PMA members benefit from the information and services that our sponsors can provide, while sponsors gain access to the upper echelon of Production Managers in the UK who are major purchasers for the industry.
Become a sponsor
We only have one sponsor per area of business but occasionally opportunities to become a sponsor of the PMA do arise.
Sponsors get the chance to meet our members several times a year, host parties, explain their services and write for our magazine The Bottom Line.
For more information on sponsorship, please contact us.